Chess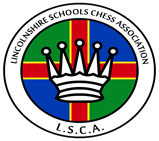 Welcome to
Malcolm Sargent Knights Chess Club
2015.16
"The best primary school chess club in South Lincolnshire"
When and where
Malcolm Sargent Knights Chess Club meets Mondays (11.45-1.45) and Thursdays (12.45-1.45). The Club is open to all pupils from Year 1 to Year 6 and also has a beginners' section. We have over 20 chess players in the club, many of whom take part in county and national events. Annual membership costs £3 and proceeds are spent on chess resources.
A highly impressive record
2014-15 was the most successful yet for the club. Seven pupils attended the Lincolnshire final of the UK Schools Chess Challenge and four of those Malcolm Sargent Knights won Suprema and Supremo status, so qualifying for the national chess semi-final (England North) in Manchester. Four out of the ten best primary school chess players in Lincolnshire are Malcolm Sargent pupils.
The Knights Chess Club is run by parent volunteers Mr Lees, Mrs Day, Mrs Ghamandi and Mr Webster.
Useful websites:
---