School History
The name 'Malcolm Sargent' was given to the school by the founder governors in 1970, who noted that Malcolm Sargent, the internationally renowned conductor, had been a pupil in 1905 at the school in whose temporary buildings they then occupied. Sir Malcolm Sargent, brought up and educated in Stamford, rose from humble beginnings, through hard work and determination, to become a major figure transcending the world of music. He remains an inspiration for our school.
We have a long standing, close association with CLIC Sargent the charity that supports and cares for families of children with cancer (formerly the Malcolm Sargent Cancer Fund) and we regularly make donations to them.
Our primary school caters for children between the ages of four and eleven years. It opened in 1970 with fourteen children and has occupied the present building since September 1974 with a number of extensions. It is for day pupils only. Formerly grant maintained it moved to Lincolnshire County Council Foundation status in 1999 and subsequently successfully achieved academy status in December 2011.
Our modern spacious single storey building is on a three-acre site with the advantage of a large playing field for sporting activities, three playgrounds, including an Adventure Play Area for the junior pupils and a specially designed infant play area. Full facilities are in place for disabled access to the school.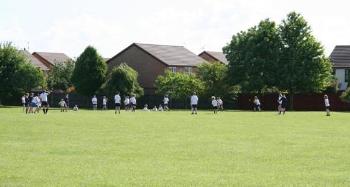 ---