Stamford Civic Society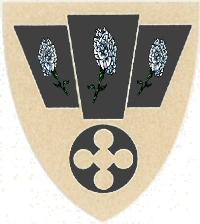 Malcolm Sargent Primary School has established an ongoing partnership with Stamford Civic Society. The purpose of this partnership is to promote the education of citizenship and community responsibility for children at the school, whilst enabling Stamford Civic Society to reach out to a wider audience.
Stamford Civic Society promotes the conservation of Stamford, including commenting on planning applications, supporting community events and providing a voice of the community on the development of the town.
The Society wishes to help the children at the school to learn more about the community of Stamford, thinking about its past, present and future, through working on joint educational projects.
Well done to Charlie Germany and Alexandra Nicholson who won the logo competition. Their logo will now appear on all letters to represent our partnership with the Stamford Civic Society. Both winners received prizes in a special assembly.

Other projects have included the children designing and creating a sculpture "Influences from Stamford's Past" which is now on display near the front door to the school and an art competition which was open to all schools in Stamford.
We look forward to working with the Civic Society on other projects in the future.
---